Manufacturing & materials
Manufacturing & materials
Manufacturing
The vast majority of Norrgavel's furniture is made by selected joinery workshops in Småland and Skåne in southern Sweden and in the Baltic countries. This means our transport distances are short, with a lower environmental footprint. Our joinery partners stand for great professional skill and experience; often going back several generations.
Making our products takes sound craftsmanship as even using the best machinery, some of the work will always need to be done by hand. Starting to make a new product for Norrgavel is a long-term commitment based on mutual trust. When choosing a new joinery partner, a sense of precision is a key criterion.
Norrgavel's furniture offers customers a plethora of options. Production is to order, which means that each piece of furniture is made for a particular customer. The untreated furniture or parts of furniture are surface treated and assembled by us in Lammhult, where we also carry out our final quality control. Making furniture to order means that Norrgavel's furniture usually has a lead time of 6 to 12 weeks.
---
Materials
At Norrgavel, we use natural materials. By that, we mean that the materials come from nature, from plants or animals. Our decision to work with natural materials means our furniture will age beautifully and naturally. The materials we use also benefit from use. Many of the pieces can be restored to their original condition by sanding and oiling, for example.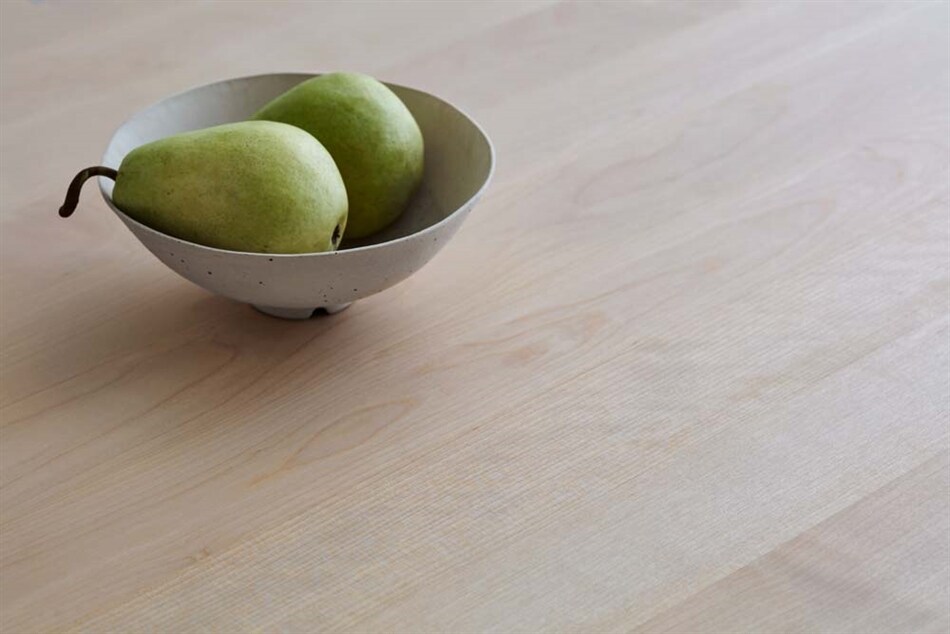 Birch
White birch (Betula pubescens) is the most hardwearing of deciduous trees. Along with aspen, they were the very first trees in Sweden, arriving about 10,000 years ago. The wood is relatively heavy, very solid, elastic and takes surface treatment well. Birch is considered to be one of the most important hardwoods in the world because it is so practical.
The colour of the wood varies from red-white to yellow-white with subtly visible rings. Birch yellows with age but can be kept light using white oil.
The birch we use at Norrgavel usually comes from Sweden (shorter lengths), Finland and the Baltic countries.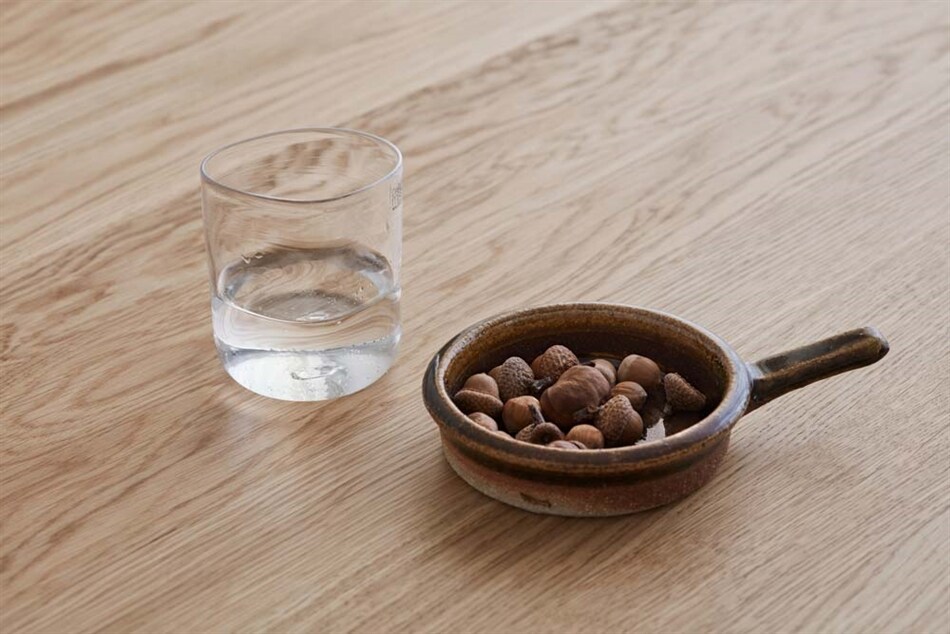 Oak
There are more than 200 species in the oak family. The common oak (Quercus robur) that we use at Norrgavel is relatively fast growing (it grows to about 25 metres tall) with a wide trunk that can be 2 metres in diameter.
Oak has clear growth rings and very visible medullary rays, also known as pith rays, formed by the sap moving through the wood perpendicular to the rings. These are part of the grain and add character. The wood is hard, relatively heavy, strong and easy to split. In terms of colour, oak is a slightly greyish beige, but takes on different characters depending on its surface treatment.
Historically, oak has long been a high-status material for interiors and furniture. Norrgavel always seeks to use Swedish timber in the first instance, and otherwise timber produced as close to Sweden as possible, which means that we avoid oak from North America, for example. Unfortunately, Swedish oak is difficult to use in furniture because it is cross-grained and has a high proportion of knots. For this reason, we mainly use oak timber that comes from Poland or the Balkan countries.
Beech
Beechwoods used to extend as far north as central Sweden, but were pushed back as farmland increased and forests were switched to spruce. The wood is highly suited for furniture and joinery products that are exposed to heavy wear. It is easy to split, turn and surface treat. It can also be bent, mainly by steaming. Its colour is whitish to red/brown and turns redder with steaming.
Stuffing materials
All sofas and upholstered armchairs from Norrgavel are built from top to bottom from pure, healthy natural materials. The materials are kept separated from each other to make future maintenance easier and so increase the piece of furniture's lifetime. Read more about our stuffing materials here.
Concrete
In principle, concrete can be seen as a pure, natural material. Its long lifetime makes it especially environmentally friendly.
There are different ways of casting concrete to produce varying looks. Our table tops are cast in a way that makes it easy to see that this is a piece of genuine craftsmanship.
Wet polishing
The concrete is polished using water and diamond sandpaper in several stages to produce an even, smooth surface that is not particularly shiny. All concrete skin (the top layer of a concrete slab) is removed by polishing, so the ballast in the slab emerges. This version has more mottling and vibrancy.
Concrete is fundamentally an absorbent material which means that concrete table tops need to be treated to make them suitable for domestic use. Our concrete slabs undergo several stages of surface treatment to provide as much protection as possible. This process involves a sealant which is worked down into the table top itself. This liquid penetrates about 1–3 mm into the concrete, sealing the small pores that are inside the slab. This makes the concrete much less absorbent. The process is finished off by coating the surface with a hard wax oil followed by polishing.
Limestone
The limestone we use is quarried in Jämtland in northern Sweden, in a place called Grytan outside Brunflo. It formed more than 400 million years ago and is one of the oldest and hardest limestones in Europe. Limestone is a very pure mineral.